Once you have a website, you don't need to stick with your provider if they aren't offering the service you deserve.
Websites, domain names and email accounts are easily transferable and can give your website a new lease of life.
We have helped dozens of companies move their domains, emails and websites to our services. The process is simple since we speak the same language as your provider. All we need is your permission and we can talk to your provider on your behalf. In the case where your relationship with you previous provider did not live up to your expectations, we can provide that bridge to transfer your site smoothly and cleanly.
We also understand how important your emails and website are, so we strive to minimise any downtime during the transition.
If you are looking to transfer your website, give us a call to start the ball rolling.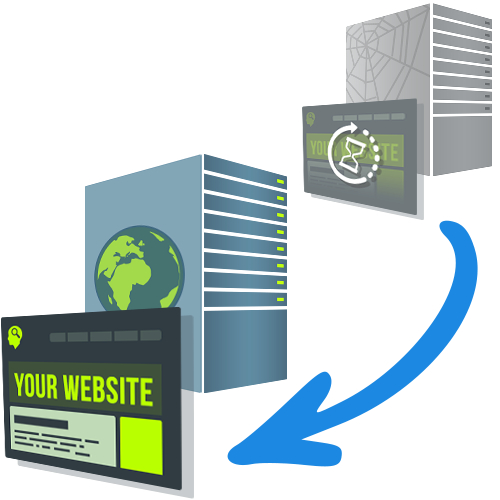 Is your website slow and unreliable?
You don't need to buy a new website to resolve this. Just like moving house to get out of a neighbourhood you don't like, you can take your website with you and set it up on a better server to get better performance from it.
We can help – give us a call.
We will discuss your needs and offer the solution your website will thrive on.
Factors we'll look at include how much traffic your website currently gets, how much much bandwidth your website requires, where your customers are located geographically, etc.
We contact your current provider.
Once you give us permission to speak on your behalf, we'll talk to them directly to get the information we need for the transfer. Simple, no headache.
Normally we recommend doing the transfer on a weekend because DNS changes can take up to 24 hours to propagate across the internet, during which time your website would appear to be offline.
Once we've got the relevant information, we'll carry out the transfer.
This generally involves taking a full backup of your website and database, and updating the domain name to point to the new web host. We'll also help you set up your email client with the new server details.
Once your website is running on our server, we are just an email or phonecall away whenever you need support.